News & Resources
Here you'll find information about OptEM's upcoming and past events, awards, access to software technical support, links to download technical papers, and links to other resource information we find interesting and helpful.
Upcoming Events
Trade Shows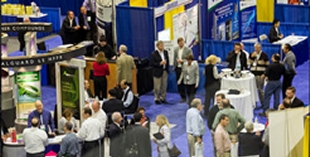 IWCS: October 9-10, 2017- OptEM will be exhibiting in booth 208 at the IWCS Conference/International Cable Connectivity Symposium in Orlando, FL, USA. The IWCS presents the latest technologies in new and original wire and cable product design, materials, applications, processes and trends. OptEM will demonstrateOptEM Cable Designer a cable design software tool customized to design, analyze and model electrical and propagation parameters for all types of copper cables.
Paper Presentations
OptEM will present a paper entitled "Attenuation of Screened Twisted Pairs" at the IWCS in October 2017 in Orlando, FL, USA. The paper presentation details are as follows:
Paper Name - Attenuation of Screened Twisted Pairs
Date - Tuesday, October 10, 2017
Time - 1:00 PM to 4:25 PM
Session - Session 7 Performance & Design of Data and Power Cables
Abstract - A software tool equipped with an electromagnetic field solver is used to create sensitivity tables for 100 Ohm STP cable. Then, directed by the tables, the impact of individual design parameters on attenuation and characteristic impedance is investigated. The design parameters include: lay length, wire conductivity, screen conductivity, insulation loss tangent and dielectric constant, and wire and insulation diameters. It is demonstrated that selection of dielectric constant of the insulation has a critical impact on attenuation and that depending on selected dielectric, one can calculate an optimal characteristic impedance, which leads to smallest attenuation of the STP cable.
Training
OptEM Cable Designer software training - see ourschedulefor the next 2-day training course nearest you. Don't see a scheduled course that's convenient for you? Pleasecontact usand we'll see what we can arrange.

Awards
Best Technical Paper Award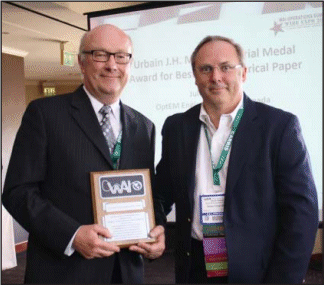 On May 5, 2014 Dr. Juliusz Poltz, the president and co-founder of OptEM, was awarded the Urbain J. H. Malo Memorial award by the Wire Association International (WAI) for the best 2013 technical paper in the Electrical Division. The paper is entitled "Optimizing Shielded Pair Manufacturing" and was originally presented at the Interwire Trade Exposition, 83rd WAI Annual Convention, in April 2013 in Atlanta, GA. The paper examines a method for estimating the expected tolerance of cable propagation properties based on available manufacturing tolerances and calculated sensitivities. The work establishes that the twinax cable insulation diameter and copper/skin eccentricity are responsible for attenuation tolerance, whereas copper and skin diameters are responsible for characteristic impedance tolerance. This best paper (electrical division) award was presented to Dr. Poltz during the WAI annual meeting held at the WAI Operations Summit & Wire Expo in May 2014 in Indianapolis, IN. The Wire Association International(WAI)Inc. is a worldwide technical society for wire and cable industry professionals governed by volunteers from around the world.
Exhibitor Recognition Award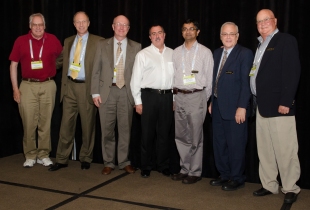 In June 2013 OptEM was presented with an Exhibitor Recognition Award for 20 or More Years of Participation at the Design Automation Conference. TheDACis the premier conference and tradeshow covering the latest trends in electronic design and design automation (EDA). The 2013 DAC celebrated 50 years of innovation in EDA with a special banquet and ceremonial events at the conference in Austin, TX, USA. OptEM was pleased to receive this award and participate in this special event.

Past Events
UL and IWCS China Premier Conference April 2017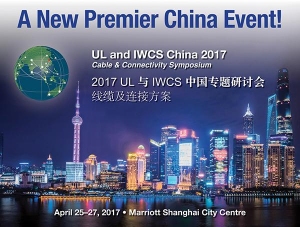 OptEM presented a technical paper entitled Advances in Virtual Prototyping of Data Cables) at the Premier UL and IWCS China 2017 Cable & Connectivity Symposium in Shanghai, China. The paper describes the software environment for modeling twisted pair cables and simulating their propagation properties. Material properties and cable design data is entered through the GUI, including details like frequency dependence, skin-foam-skin insulation, plating, stranding, twisting, screening and jacketing. The software then extrudes a realistic 3D model of a twisted pair cable from a single cross-section. The designer can modify the virtual cable model, which is based on nominal dimensions and nominal material properties, to include conductor geometry defects, insulation crushing and screen and jacket deformations. The cable is then analyzed numerically using FEM and BEM methods for solving Maxwell's equations in the frequency domain to calculate S-parameters. The paper further demonstrates how the software can guide a designer to improve cable quality.
IWCS October 2016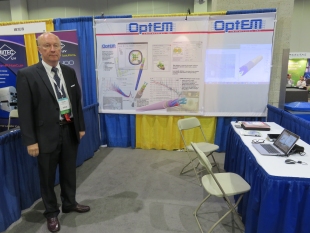 OptEM showcasedOptEM Cable Designer, a cable design software tool customized to design, analyze and model electrical and propagation parameters for all types of copper cables, and presented a technical paper entitled NEXT Between Screened Twisted Pairs) at the International Wire & Cable Symposium in Providence, RI, USA. The paper examines coupling between different lay lengths of individually screened pairs (FTP) in aluminum foil, and suggests an analytical formula for the coupling parameters which helps optimize screen thickness and investigate the impact of lay length, attenuation and cable length on peak crosstalk levels between the pairs.