Consulting Services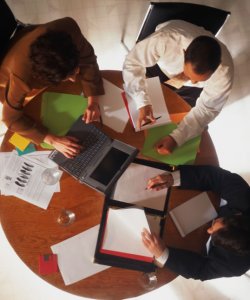 Besides our internal electromagnetic and signal integrity expertise, OptEM has partnered with leading research and commercial facilities around the world in order to provide a broad range of electrical engineering consulting services to design engineers. Over the years we have provided assistance to both large and small companies in a variety of different design areas.
Some of our past projects have included:
integrated circuit substrate RC extraction

electronic package-size modeling and optimization

IC clock design; interconnect conforming to signal integrity requirements

investigative modeling and analysis of defective communication cables

specialty cable, quad, umbilical, ribbon and twisted-pair copper cable design, modeling and analysis
Under certain financial and market conditions it just makes sense to have outside help. OptEM acts as a partner to support your design team whenever they need assistance with interconnect modeling requiring electromagnetic and signal integrity analysis.
If you are interested in our consulting services, please fill out ourform. Alternatively, you may emailOptEMor call us at +1(403)289-0499.